Opening Times
Opening Times and last rides
The Museum and Gardens open daily at 10:30am and closes at 5:00pm. (October - closing times and last ride times may vary depending on the time of  dusk - check before travelling).
Update 19.10.23: On Sunday 29th October Last rides will be at 4:00pm and the site will shut at 430pm.
- Railway rides commence at 11:00am and Gallopers rides commence from 10.30am.
- Last rides will normally be at 4:30pm daily, but may be later on special event days.
- Last admission is one hour before the site closes.
Please consult our operating calendar before you visit: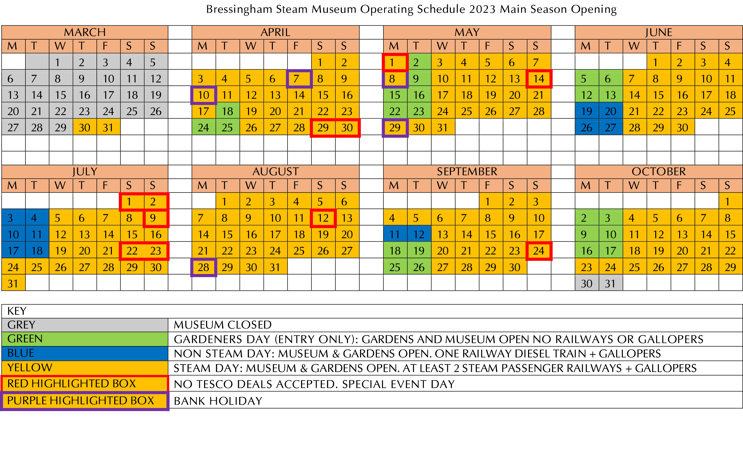 Click here to download the operating day calendar for 2023.
Wednesdays to Sundays are always Steam Days.
Steam Day Service levels - We aim to operate at least two trains and the Gallopers. For Weekends, Bank Holidays and school holidays we aim to operate three trains and the Gallopers.
For clarification on when we run the Standard Gauge Railway, please contact the museum directly or check our social media.